Pre-sale
VMX New Container Pre-sale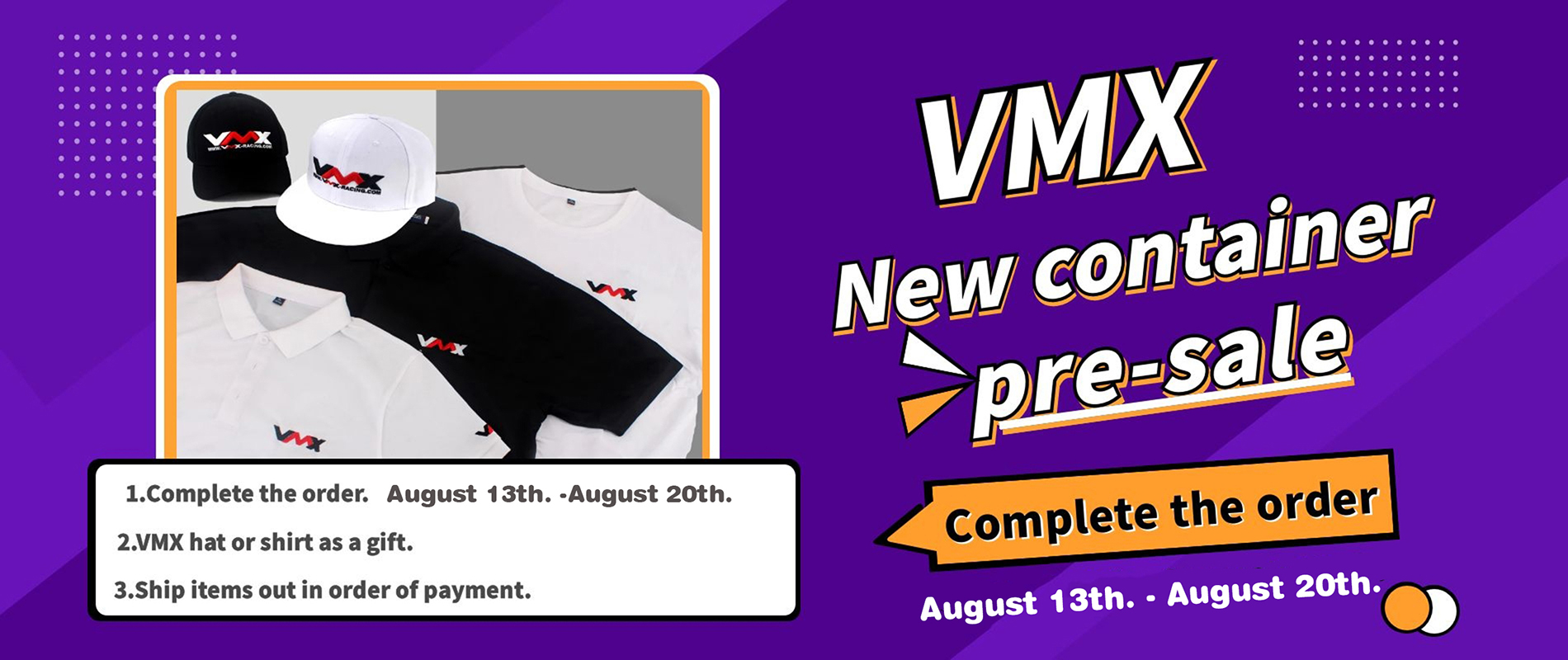 1. Complete the order.
The pre-sale only lasts a week from

August 13th.

to

August 20th.
2. VMX hat or shirt as a gift.
We will send you free hat or shirt with our VMX logo.
Please remark what you want as a gift.
https://www.vmx-racing.com/collections/t-shirt
3.

Ship items out in order of payment.
We will ship items immediately when the container arrives (

about a month later

).
You complete the order earlier , the shipment will be processed earlier.
Notes:
*All of the presale items are original price as usual ,and will show the true available number in stock.
*
Once sold out , the wheels set will back again in couple of months later!!!
So, if there is any wheels set you want , please do not hesitate.


*The wheels in the container will arrive in a month later.
*The hat and shirt as gift will be sent out by order. When they are out of stock, there will be no gift anymore.